Disclosure: This page may contain affiliate links. Please navigate here for details.
Preparing for a baby is a truly unique adventure. You're standing in a new body, looking around your home that suddenly has a lot more stuff in it, bracing yourself to start getting much less sleep, and you're doing the best you can to estimate all-new expenses related to your bundle of joy.
I can't tell you how many spreadsheets and iPhone notes I filled to try and cover every possible item we might need or expense we might incur when we had our first child.
Still, I was overwhelmed when he arrived.
I focused so much on all the THINGS – the carseat, the stroller, the crib, the bottles, the breast pump…and I thought less about the day-to-day routine I'd be up against and ways I might be able to decrease stress as a new mom.
"Baby blues" combined with breastfeeding discomfort combined with trying to keep up with cooking/cleaning got the best of me.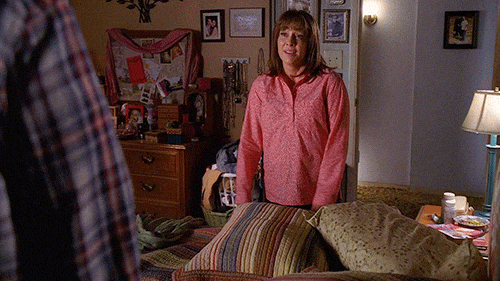 I remember telling myself that the cleaning could wait. And I did give myself some grace there, but I had no ability to "let up" when it came to feeding my little family…unless of course we were going to eat out every night. Can you say budget BULLET? I just couldn't do it.
So I sucked it up, and I cooked through the exhaustion. (I did have help when my mom and my in-laws were around, but these angels on earth can't stay forever – they have lives too!) I spent many a weeknight sitting my son in the boppy pillow (a game-changer before he could hold his head up, by the way) on the kitchen table while I prepared dinner.
Fast forward about two years. We were overjoyed with the news we'd be having a little girl, and once it came time to truly plan our first few months with her, I knew exactly what to do and where I'd be able to cut costs.
DIY newborn photos, more hand-me-downs, and a new plan for meals during the first few weeks topped the list.
So I did my homework and researched costs/reviews for meal delivery services like Home Chef, Hellofresh, and Freshly. Options were bountiful; Lilliana was born during the heart of the first wave of the pandemic, when grocery delivery and curbside meals were the new hotness.
Thankfully, narrowing my list was easy because I knew I wanted meals with the LEAST amount of preparation. I didn't want to have to spend an additional 30 minutes once ingredients arrived before I could have food on the table. Popping plates into the microwave was the ideal solution – which brought me to Freshly.
At the time I started our subscription (about 2 weeks before I went into labor), my mom was living with us. We all quarantined together and she was able to watch our son for the two days my husband and I were in the hospital welcoming Lily. This led me to pursue the maximum meal package (12 meals per week).
The Cost Breakdown
Our traditional grocery budget: $175 per week
We do 99% of our grocery shopping at Walmart.
12 meals of Freshly + taxes/fees + delivery to our zip code: $116.90 per week
That's about $9.74 per meal. The 12 meals served 3 adults (our toddler shared with me), so that meant 4 dinners a week for each of us. Obviously we still needed to do some grocery shopping to cover breakfasts, lunches, snacks, drinks, household items, etc.

I did my best to stay around $60/week on the additional groceries, but without fail I blew this budget every. single. week.
Now if you just wanted to see the cost analysis, you're likely going to stop here, but this wouldn't be a full review without an in-depth description of Freshly's food, customer service, app, etc.
Details about Freshly
THE FOOD: There are 20+ dinner options any given week (it does change time to time), and we tried out 6 or 7 different plates. Most needed some form of seasoning but heat times listed on the package were spot-on. Our top plate recommendations: steak peppercorn and pork carnitas!
THE APP: User-friendly and full of photos to help you make your choices. I was grateful to be sent reminders of when my order would be "locked in" for the following week. They let me know that I needed to get on the app and make sure my order was full and accurate. Orders got charged to my card upon submittal rather than upon confirmed delivery. (I wasn't extremely fond of that. See my next bullet.)
THE DELIVERY EXPERIENCE: Freshly provides the food in a cooled box with everything labeled and neatly organized. Proper disposal/recycling is written right on the package, which cuts out the guesswork. Deliveries showed up around 8 pm each delivery day, BUT by week 3 – our packages stopped showing up on Fridays. Our third package arrived 4 days late. And the worst news of all, our fourth package never showed up at all. I had to call Freshly and request a refund, which brings me to my next point:
CUSTOMER SERVICE: Upon calling Freshly, my wait time was brief and the representative was able to pull up my order history with ease. She was patient, understanding, but I didn't sense a "commitment to customer" attitude. By this time, we had canceled our subscription, so this may have been why there weren't comments about ways to reverse the package mishap. It seemed to be just a quick call – the refund was processed and we moved on.
WORTH THE PRICE?: $9.74 per meal looks costly at first glance, but when you factor in the convenience of having the dinners delivered to your door and ready in 3 minutes – I find the price to be reasonable.

Despite the delivery hiccups and a handful of rather bland dishes, I would order again. Here are my biggest reasons why:
– I got precious time back to bond with my new baby and give more attention to my toddler; it's tough to put a price on that!
– I'm confident the logistical shortfalls were due to the increased demand caused by the pandemic.
– I'd be better prepared to incorporate the service into our budget.
So if you're a reader expecting a little one, know that meal delivery service is likely a slight increase to your budget but you'll want to consider the time and energy you'll save as a result. And if you're someone who knows a family that's about to grow, consider a meal subscription as a gift. The parents will be so grateful!
Have you tried out a service like Freshly? I'd love to read about your experience in the comments!
Besos,